there are some other pics in the Gallery , some text with Ville Valo & Tommi Viksten . and song excerpts from Ville with the two of them (Kari Tapio & Ville Valo - Täällä Pohjantähden alla /and Ville Valo & Tommi Viksten - Kun minä kotoani läksin)


Levy-yhtiön toimitusjohtaja kysyi Ville Valoa mukaan tähän projektiin. Ville lauloi sillä silmänräpäyksellä puhelimen luuriin: "Kun minä kotoani lähdin…" Tapaus kuvastaa kuinka hänelle tutusta biisistä on kyse. Jälleen Rautavaaraa. Minusta tässä esityksessä kiteytyy myös monella tapaa Synkkien laulujen maa –levyn ydin: yksinäinen, hytisevä trubaduuri; melankolinen, tumma, kohtalonomainen, lämmittävä laulu. Lähellä, silti valovuosien päässä. Solitary man.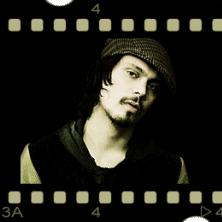 i found a myspace too
http://www.myspace.com/synkkienlaulujenmaa
and
http://www.universalmusic.fi/uutiset_arkisto.php?subaction=showfull&id=1162194260&archive=&start_from=&ucat=1&
and
http://pmmp.fi/keskustelu/viewtopic.php?t=2386
i think it's a compilation of gloomy finnish songs ..as people translate there : "a collection of some of the saddest well known songs in Finnish music history and it was inspired by a series of articles in Helsingin Sanomat, the biggest newspaper in Finland."
"contemporary Finnish artists making new versions of older Finnish-language songs and it is released on 22.11.2006 (
maybe coincidence but isn't that Ville's birthday !

)
and you can buy it here :
http://www.recordshopx.com/artist/V%7CA/Synkkien_laulujen_maa/17136/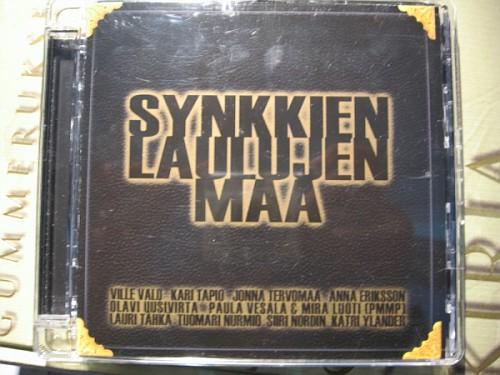 PS : I love the turning pages layout
,
i wish i can grab it

_________________
This is the symbol of life.
It is the symbol of my ancient heritage
Of the life that is so very precious
And the darkness that encircles my soul